Infection Control in Care Homes – What's The Latest Guidance on Coronavirus in 2022?
Guidance up-to-date as of 3 May 2022.
It's now been over two years on since the start of the covid-19 pandemic and the world is beginning to learn to live with coronavirus. Despite life gradually returning to normal, there still remains a high number of cases in the UK and although infections are on a downward trend, research suggests that vaccine efficacy does start to decrease over time. This demonstrates the importance of continuing to have measures in place to protect those who are most vulnerable. Most people that have been clinically identified as extremely vulnerable in the UK are still taking COVID-19 precautions to protect themselves, with the percentage of people who were very or somewhat worried about the impact coronavirus is having on their life still higher (46%) than the general adult population in England (34%). To keep those who are vulnerable safe, the Government have outlined measures to be taken for adult social care.
Guidance for care homes
Admission of care home residents
Before being admitted to a care home from the community, all residents need to take a PCR test within 72 hours of admission and a lateral flow test on the day of admission, both of which should be provided by the care homes. If an individual tests positive, they should be isolated on arrival or and follow further Government guidance.
The guidance differs slightly for residents who have been discharged from a hospital back into a care home, as the NHS will do a PCR test within a 48-hour window prior to an individual's discharge into a care home. If a patient tests positive prior to discharge or is discharged from a location in the care home where there was an active outbreak, then they should be isolated on arrival for 10 days. This will help prevent introduction of a new infection into the care home. The resident should take a lateral flow test on both day five and six, 24 hours apart and can end isolation early if both tests are negative.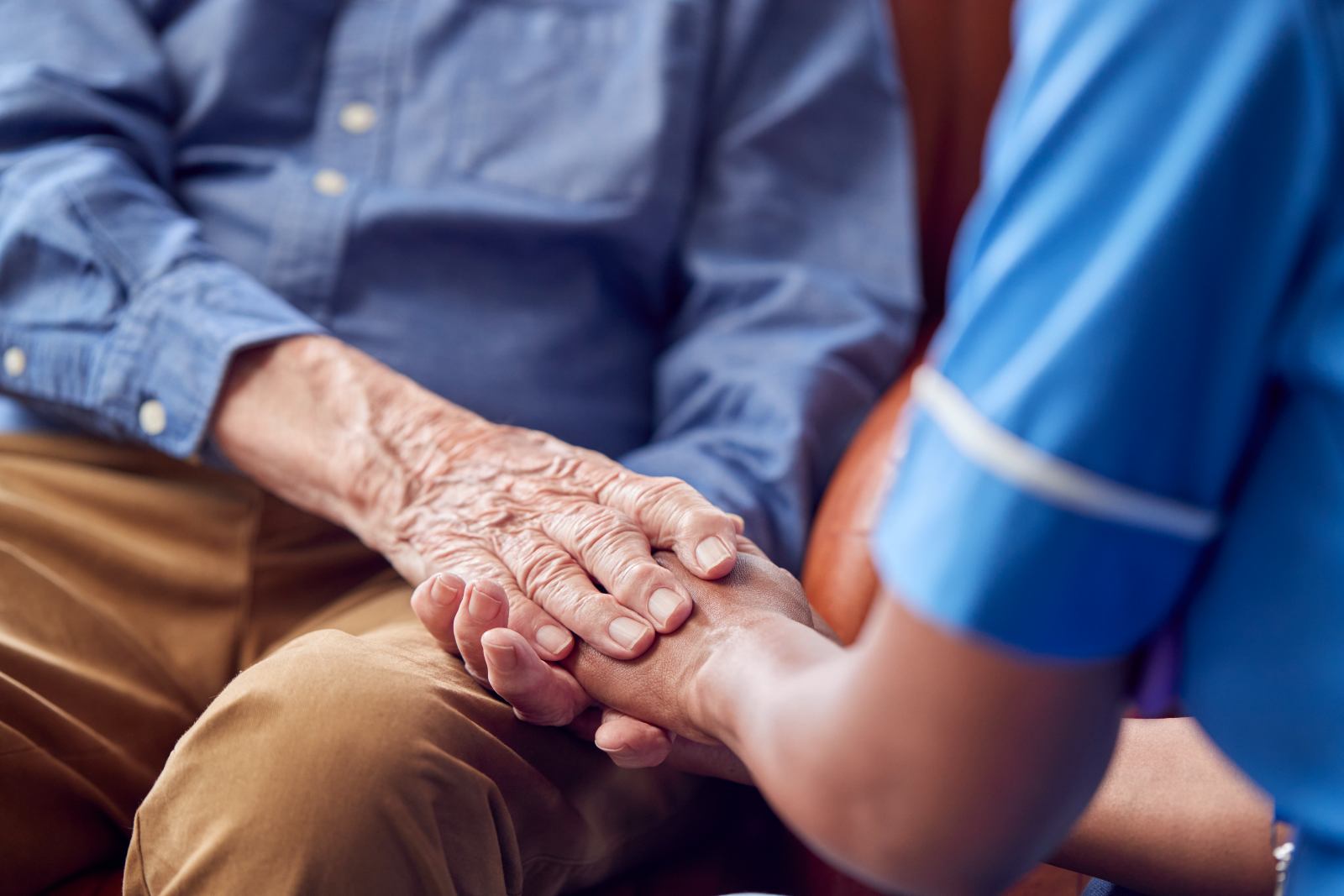 What to do when a care home resident tests positive or is symptomatic
Any resident who has a high temperature and symptoms of a respiratory infection should take a lateral flow test as soon as possible. If the test is negative, the resident should take another test 48 hours later and avoid other residents and carers during this time to prevent the spread of any potential infection. If this too is negative, guidance suggests that the individual can return to normal activities.
If either test is positive, Government guidance suggests the individual should isolate for 10 days from the date the symptoms started, or from the date of the test if they did not have symptoms. The care home manager should do the following:
Inform the residents GP
Closely monitor the resident's symptoms
Inform HPT or local partner
Support the resident's self-isolation period within their own room
Consider whether the resident is eligible for COVID-19 treatments such as monoclonal antibodies and antivirals
It is recommended that any individuals who test positive for Coronavirus should take daily lateral flow tests from day 5, after which they can end isolation early when they receive two negative tests, 24 hours apart.
Visiting arrangements in care homes
Visits from friends and relatives is encouraged as this is fundamental to the health and wellbeing of care home residents. The Government advice does not place any limitations on the number of visits from relatives except in the circumstances that the resident has confirmed COVID-19, or if there has been an outbreak in the care home. In these cases, every resident is allowed to receive one visitor at a time.
Visitors are advised against visiting care homes if they themselves are feeling unwell, despite whether they have been vaccinated for COVID-19 and other infections. It is advised that visitors should avoid the care home until at least 5 days after they feel better.
When visiting the care home, face masks are encouraged, particularly when moving through the home. In some cases, face masks may cause distress to certain residents, in which case face masks can be removed when the visit takes place outside of the communal home.
Managing an outbreak of COVID-19 in care homes
An outbreak is defined as two or more positive linked cases of COVID-19 that are within a 14-day period and in the same setting, which applies to both residents and staff. If an outbreak is suspected within your care home, you should inform the HPT or other local partner and they will undertake a risk assessment to decide whether outbreak management measures are required. If an outbreak is declared after a risk assessment, then several measures will be taken, which may include:
Testing
Temporarily closure of the home to further admissions
Temporarily reducing or stopping group activities
Restricting the movement of staff providing direct care
One visitor at a time per resident.
PPE for care home workers
When undertaking personal care for residents, it is still advised for carers to wear a type I, II or IIR mask, along with aprons and gloves. If the resident is suspected to have Coronavirus, then an IIR mask should be worn along with eye protection, gloves and an apron.
When carrying out an aerosol-generating procedure, carers should wear an FFP3 mask when a resident is suspected to have COVID-19.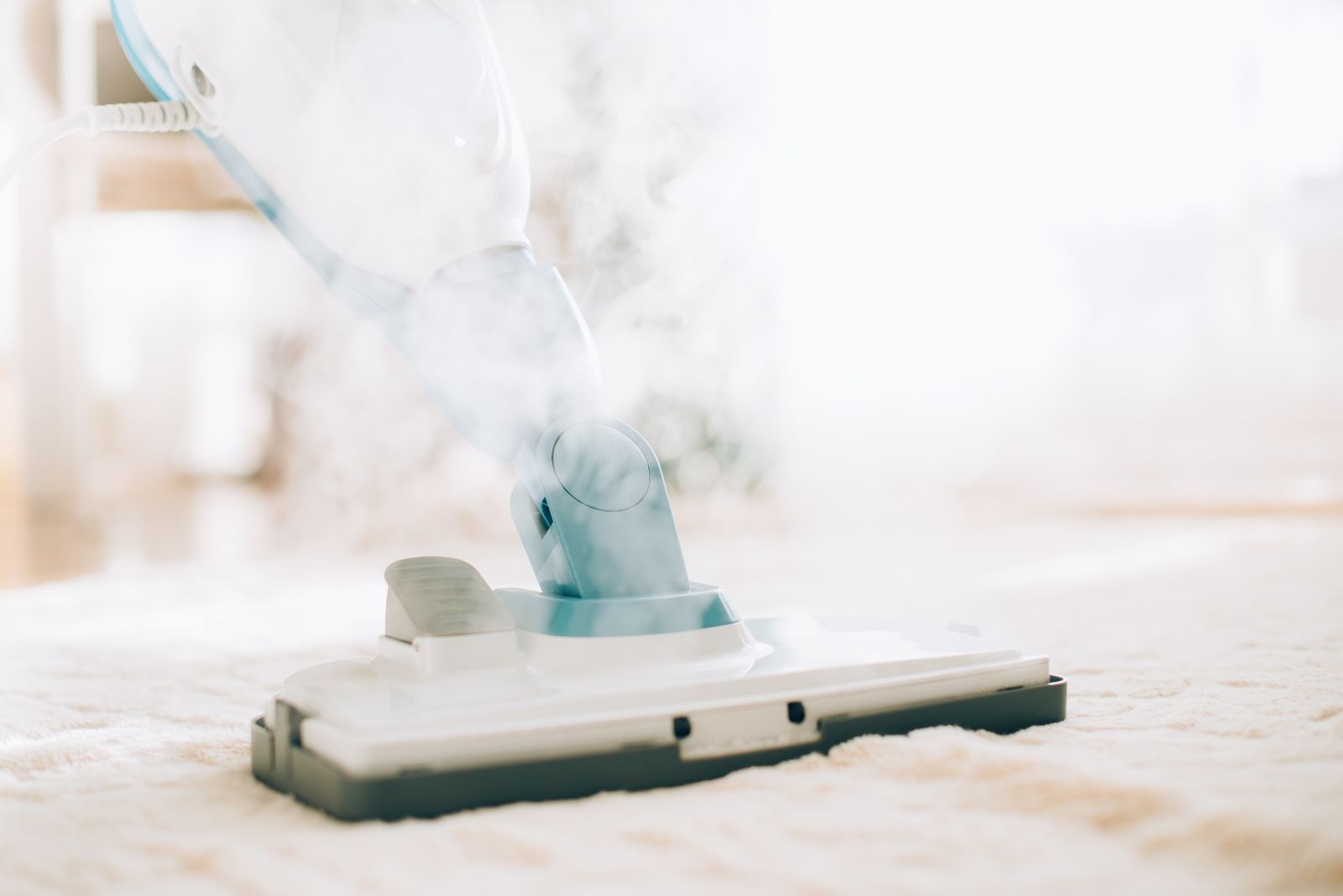 Best practices for cleaning & hygiene in care homes
To keep the spread of infections and illnesses to a minimum, your care home should be regularly deep cleaned, to support your daily cleaning routines. A deep clean includes the thorough cleaning of all surfaces, soft furnishings, floor and equipment, and should only be undertaken by people trained in the use of appropriate PPE in line with Public Health England.
Your care home should adopt the national colour coding scheme for cleaning materials, with all cleaning items being coded accordingly:
Red – bathrooms, showers, toilets, basins and bathroom floors.
Blue – general areas such as lounges, offices, corridors and bedrooms.
Green – kitchen areas including food storage areas.
Yellow – bedrooms where someone has an infection and is cared for in their own room.
To reduce the risk of cross contamination, it is best to work from the cleanest to the dirtiest area, from top to bottom whilst covering surfaces in an 'S' shaped pattern. Specific commercial cleaning equipment such as steam cleaners, carpet shampoo machines and disinfectant solutions will also be required to ensure all areas are cleaned correctly. For more guidance on cleaning your care home effectively, read our care home cleaning checklist.
Where else to find useful information for your care home
 The Government website provides the latest guidance for care homes, which is regularly updated. Alternatively, the CQC also provides useful information for health and social care providers.
How Jani-King can help your care home
To help you manage the effects of COVID-19 and maintain a clean and hygienic care home, Jani-King can help. With over 50 years' experience, we provide reliable and effective care home cleaning services, that adhere to the Care Quality Commission (CQC) guidelines. Jani-King also has extensive experience in cleaning services for other healthcare facilities, working to help minimise the spread of infection, and keep staff and patients safe.
Get in touch to find out more about our care home and healthcare cleaning services.