Care Home Cleaning Guidelines & Covid-19 Checklist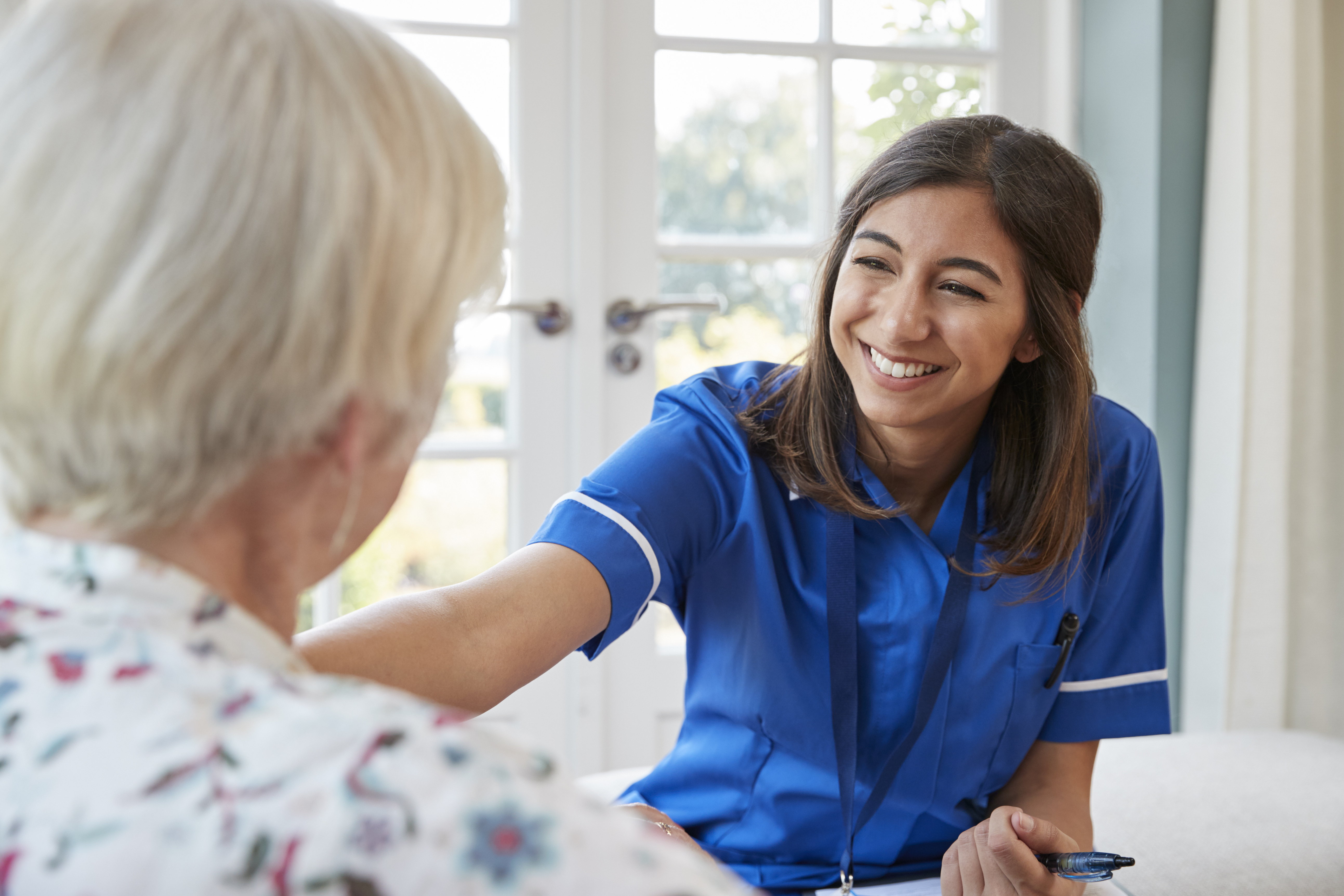 If there is one thing that's crucial in a care home environment, it's hygiene. Maintaining high hygiene practices is essential in keeping residents safe and creating a happy and clean environment for visitors and staff alike.  People living in care homes are likely to be elderly or have weakened immune systems making them even more susceptible to infections. Failure to comply with health and safety regulations put in place for care homes, can lead to the spread of infection and outbreaks of potentially harmful diseases such as Covid-19 and other illnesses.
Not only is cleanliness an important role in keeping residents safe, it's also important for their wellbeing. Clean spaces create much happier environments for residents and staff which as a result plays a crucial role in improving general well-being which has an impact on overall health. By ensuring your care home is both clean and hygienic and that you are following strict Health & Safety Regulations, you can have the confidence that your care home is a clean and safe environment for all residents, staff and visitors.
Health and Safety Regulations in Care Homes
Care homes play an important part within the Healthcare sector and for this reason all care homes in the UK must comply with the current HSE government regulations under the Health and Social Care Act 2008. This legislation is in place to provide people who require extra practical or physical care are given so with effective health and safety measures in place to keep residents in care homes safe, and enable them to live as comfortably and independently as possible.
This guidance is intended to inform all care home managers and staff of the real risks involved if they fail to comply with the regulations and provides them better understanding of how to manage these practices effectively.
CQC Guidelines for Care Homes
 As well as legislation regulated by the HSE, care homes within the UK must adhere to strict government legislation under the Health and Social Care Act 2008. The Care Quality Commission (CQC) is an independent regulator of health and social care in England to ensure the premises where care and treatment are delivered is clean, and residents receive safe and effective care. The CQC monitor, inspect and rate the standard of health care services including care homes and advise on improvements needed to ensure standards are being met. There are five key areas the CQC focus on when inspecting the quality of all care homes:
Safety
Effectiveness
Caring
Responsiveness
Well-Led
The CQC regulations cover both the premises and equipment so regular cleaning schedules should be in place and monitored frequently to ensure they are of the highest hygiene levels in line with the current legislations. If not up to standard, the CQC have the power to take action if required so it's important to enforce cleaning schedules within your care home.
Efficient and Effective Cleaning in Care Homes
Maintaining good hygiene practices in care homes is not only imperative to providing a safe environment for residents by preventing the spread of harmful bacteria and germs but key to complying with care home health and safety regulations.
By having efficient and effective cleaning procedures or schedules in place you can ensure that every room is thoroughly cleaned on a regular basis, and therefore minimise the risk of infection. Without maintaining proper hygiene, infections in care homes can spread rapidly due to a high number of people living in very close proximity of each other and with visitors coming and going. We have created a daily, weekly & monthly care home cleaning checklist to make it simple and straight forward to stay on top of cleaning routines within your care home.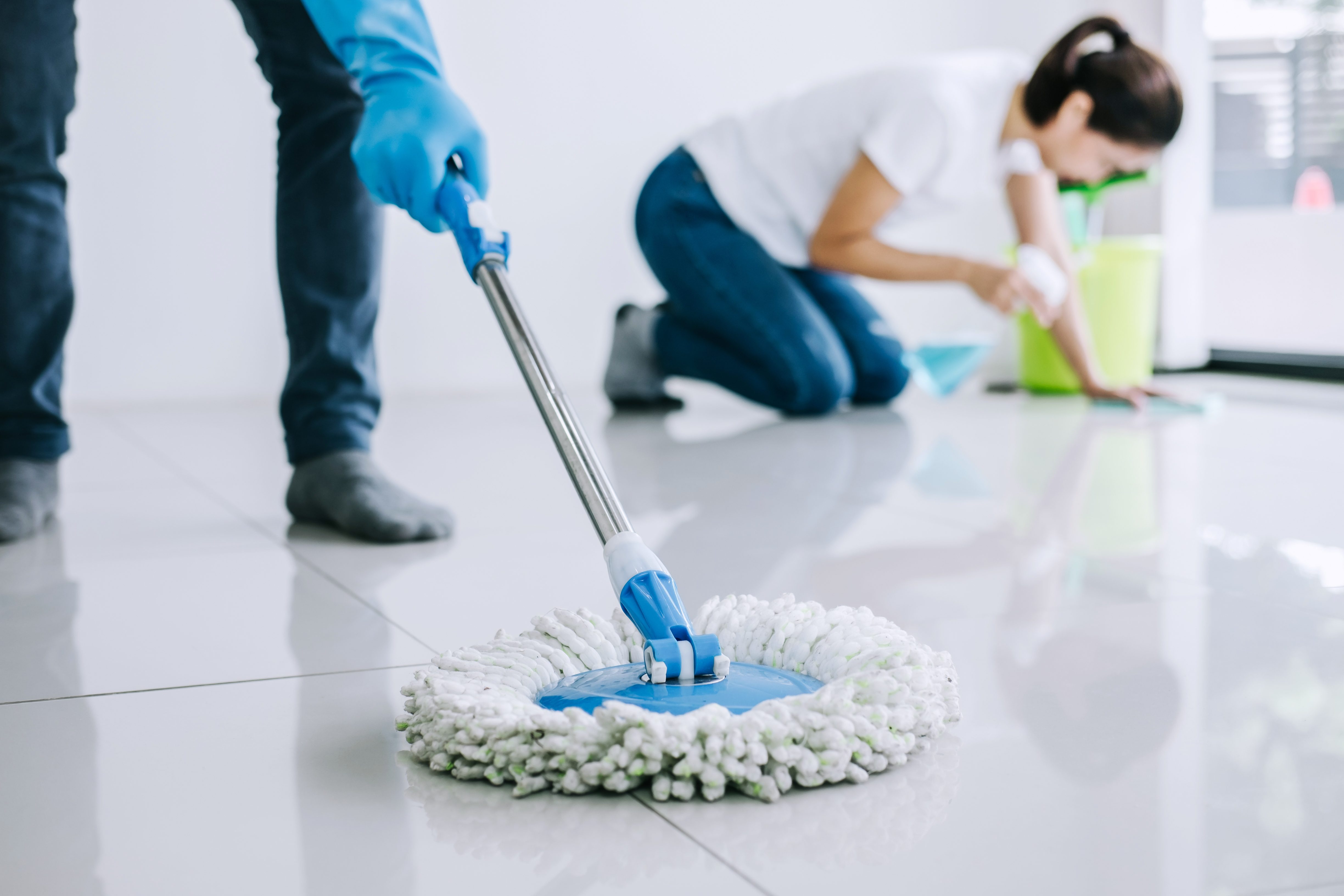 Daily Cleaning Checklist
Sanitise and disinfect all surfaces including, skirting boards, handrails, doors, door frames, radiators, windowsills, tables, chairs, lampshades, light switches and any other surfaces frequently used or touched.
Polish Furniture.
Wipe mirrors and glass doors / entrances to remove any dirt or fingerprints.
When appropriate for the safety of residents, spray air freshener to keep rooms smelling fresh.
Vacuum all carpeted areas such as living spaces or private bedrooms and brush hard floor surfaces.
Mop hard floors with disinfectant cleaner including restrooms and toilets floors.
Discard of recycling materials such plastic, cans and clear away any rubbish.
Clean all bathrooms and toilets including urinals with disinfectant.
Sanitise all bathroom surfaces including hand dryers, fixtures and counter tops.
Change and dispose of sanitary waste properly.
Refill all consumables within the bathrooms including soap dispensers, toilet roll and hand towels.
All kitchen surfaces and appliances should be cleaned including fridges, ovens and microwaves.
Weekly Cleaning Checklist
Clean windows and entryways including entry-buzzers.
Disinfect the fridge, oven, microwave or any kitchen appliance.
Empty and sanitise the inside of bins and their lids.
Buff & polish all hard floor surfaces.
Disinfect all consoles, equipment and phones.
Monthly Cleaning Checklist
Clean and sanitise concealed area or hard to get to areas i.e., along the highest points of windows, high windowsills or bookcases).
Wipe down window frames with disinfectant
Vacuum vents, fabric surfaces and furniture.
Dust and polish blinds or remove and wash curtains accordingly.
Download the full checklists to use in your care home. 
COVID-19 Cleaning Considerations
With the recent pandemic, strong cleaning practices within care homes is a paramount to controlling the spread of the virus and maintaining a safe environment for residents. With recent changes to cleaning guidance in care homes following the virus, it's important to consider the latest deep cleaning guidelines from the NHS and the additional measures that may need to be put in place.
Having a Covid-19 deep cleaning programme in place to complement your existing daily cleaning routines is vital to ensure safety.  This programme is designed to reduce the spread of infection and prevent outbreaks within care homes and to ensure additional cleaning measures are taken to maintain thorough levels of hygiene. The NHS advise that such deep cleans must be performed by staff trained in the use of PPE and in line with the current Public Health England guidance. All deep cleans should include thorough cleaning of all surfaces, floors, soft furnishing, reusable equipment across communal environments and close spaces i.e., resident's room.
Let External Cleaners Take Care of The Cleaning for you
As a care home manager, there can be so much to think about, from ensuring your care home complies with the CQC Regulations to putting even more efforts into cleaning and disinfection to keep your care home Covid secure, all while providing 24/7 care to residents. All this can be extremely overwhelming. To ensure you remain compliant, this is where you may want to consider hiring external cleaners. The benefits of professional cleaners are vast. An expert cleaning company will have the experience in cleaning to meet strict regulations in addition to having the tools, cleaning equipment, resources and training to ensure cleaning is of high-quality and executed right. External cleaners can often provide a flexible, efficient service – whether you require daily, weekly, monthly or deep cleaning. All these benefits can allow you and your team of caregivers to focus on what actually matters – caring for your residents. 
Jani-King's Care Home Cleaning Services
With over 50 years' experience, Jani-King cleaners are expertly trained and up to date with care home cleaning practices and legislation. Our staff have the knowledge and experience in care home cleaning practices to give you peace of mind that your care home is being cleaned to the highest hygiene standards with the most effective cleaning equipment to ensure the safety of residents, visitors and staff.
While you're busy caring for your residents and running a smooth facility, you can be confident that Jani-King's professional teams will be dedicated to cleaning your facilities to the highest standards so you can concentrate on providing the very best care for your residents. We will work with you to develop a cleaning schedule that works for your care home's needs to minimise disruption.
Start the Conversation with Jani-King
With over 50 years' experience in commercial cleaning, Jani-King are one of the most renowned professional cleaning companies and can expertly take care of all of your social care and care home cleaning services. Our franchise model means that you receive the dedicated service of a small company combined with the resources, knowledge and high standards of a large company for outstanding, efficient results. We provide coverage across the UK due to our successful franchise model so whether you have a single site or own a care home group, we can support your business.
Discover more about our professional care home cleaning services or contact a member of the Jani-King team who will be happy to help.