Clean up in retail by maximising customer experience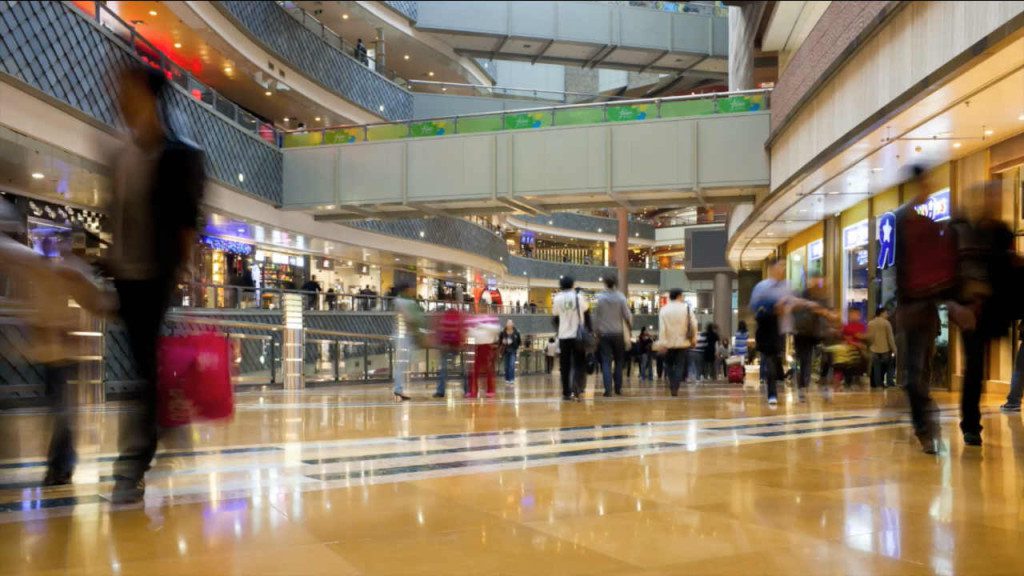 With 80% of internet users in the UK shopping online, it is more important than ever to provide a welcoming environment to entice customers into physical brick and mortar retail stores. The lower prices and convenience of online shopping means that in order to retain customers in-store, shopping needs to be a pleasant experience.
Make your store entrance stand out
First impressions last and they begin with the shop front, in particular the way it looks. Clean sparkling windows, doors and displays will help present the right impression and encourage foot traffic into your store.
Alongside the physical appearance of your store, your staff should always encourage potential customers into your shop with a smile. The simple action of making eye contact can really make a difference, encouraging people to step into your store. Instilling this approach in your retail team takes minimal training but can have great impact on visitors.
Emphasise the positives of in-store shopping
There are a number of benefits that customers can experience from physically visiting a store. Therefore, you should make the most of the potential of in-store shopping for the consumer. Make sure that your floors are clean, and your displays are free from dust and dirt. A dirty store will lead people to have a bad opinion about your products.
For example, a clothes shop provides the opportunity to try clothes on before you purchase, but many clothes stores fall down by providing poorly maintained changing rooms. Make sure that your store's changing rooms are clean, tidy and provide a pleasurable experience. Providing dirty, dusty changing rooms is going to have a negative impact on people's opinions and could result in a potential customer failing to make a purchase.
Once a clean shopping environment has been provided, you can then take time to ensure that your staff are providing the best possible retail experience. Make the most of your friendly staff. In a world of chatbots and long-distance phone calls, it can be refreshing to talk to a human being who is truly knowledgeable about the products and/or services your shop is providing.
Remember that your employees are representing your brand's image, so they should be trained to deliver a high level of customer service and be readily available to answer questions and assist customers.
Follow some of these zero or low-cost ideas to maximise your high street experience
Floorcare – Use floor mats, especially at your shop entrance, to minimise walk-through dirt. 80% of dirt is brought into buildings on the soles of people's shoes, so make sure you are taking action to minimise this. Lay hard-wearing flooring to keep the décor looking good, especially during the wet weather we experience in the UK.
Daily Cleaning – It is important to actively clean the store on a daily basis to keep it looking its best. A dirty shop will not encourage new customers to visit your store and will have a negative impact on existing customers. It is a good idea to train your staff in basic cleaning, but if you want to do the job properly, it's best to call in professionals. Jani-King are experts in retail cleaning.
Take Notice of Customers' Senses – Stimulate your customers' senses by effectively using lighting, music, smell and overall ambiance to fit your brand. Enlightening their senses can play an integral role in customers' moods and their overall experience of shopping in your store. A number of brands are already beginning to invest in scent marketing, which can have a positive influence on people's association with a brand and even increase the likelihood of them making a purchase.
Take Pride – Have an eye for detail; broken lightbulbs or torn fabrics will not set the right tone for customers to hand over their cash.
Make Sure Shelves are Stocked – Take time throughout the day to make sure your shelves and displays are neat and tidy. Tell your staff about the importance of keeping displays tidy and picking anything up that should not be on the shop floor.
Limit Mess – If shelves have to be stocked during store opening hours, limit the boxes and mess to as little as possible to avoid an unprofessional messy look.
Plan Your Store Layout – It is a well-known fact in the retail industry sector that 90% of customers subconsciously turn right when entering a store. Make sure to consider this when planning the layout of your store.
Start with the Outside – Have a look at your store front with a critical eye and decide what could be improved and what needs to be done to make your shop more alluring to improve in-store traffic.
Presentation of a store is essential
Retail is a highly competitive industry sector and if you want your store to attract customers then you need to be taking action to make sure your store is offering the best possible retail experience. Often this comes down to doing the basics right such as making sure your shop is clean, your staff are trained to provide excellent customer service and you take note of other features, such as smell, to encourage customers and instil brand loyalty.
If you want to find out more about our retail store cleaning services, then contact our expert team who will be happy to help you.