Stop the Spread – Cleaning and Disinfecting Commercial Properties
With the spread of the coronavirus across the world, maintaining hygiene and cleanliness is more important to control the spread of infection.  Transmission of the virus can happen in a number of ways including from person to person when people are in close contact with each other or when the person with the infection coughs or sneezes. It can also be spread through contaminated surfaces or objects. The virus can live on hard surfaces such as plastic and stainless steel for up to 72 hours and other surfaces for 24 hours showing just how important it is that cleanliness in public facilities and at home is made a top priority.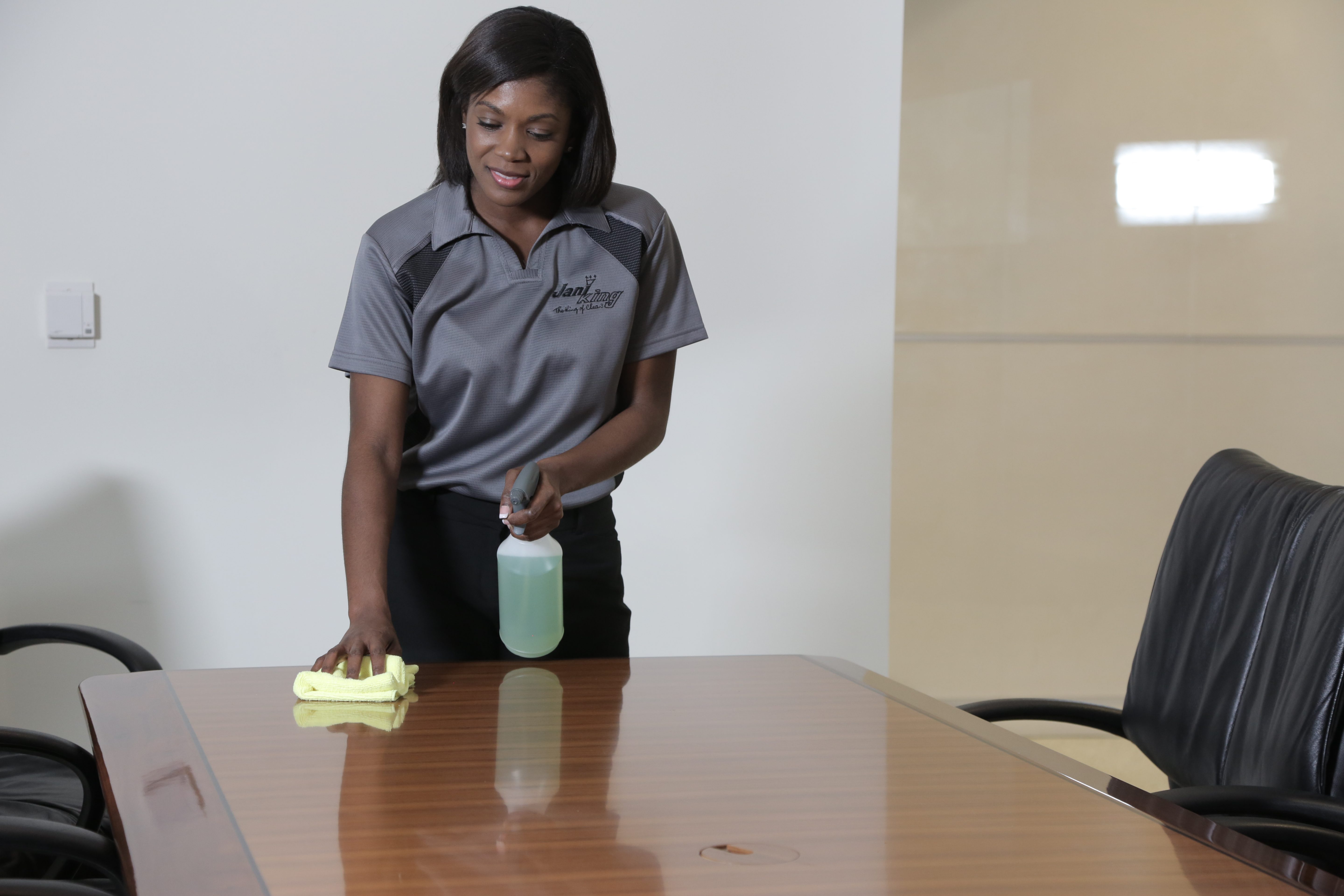 Definitions of Cleaning and Disinfecting
There are important differences between cleaning and disinfecting. Sometimes a surface can look clean without necessarily being hygienic.
Cleaning removes surface level dirt and germs; disinfecting actually kills the germs on the surfaces properly so that the germs don't pose a risk to people.
Whilst thorough cleaning can be effective at decreasing the spread of infection, fully disinfecting areas can decrease the risk even more.
How to Clean and Disinfect Effectively
In order to minimise the spread of infection properly, effective solutions and chemicals need to be used.  The UK government have recently recommended social distancing measures that involve advising people to cut out non-essential contact with others which means a reduction in people going to large gatherings, pubs, clubs and restaurants. From the 20th March, all schools across the UK will close however will remain open for children of key workers or vulnerable children.
Despite this, many businesses remain open including manufacturing facilities, banks and supermarkets whilst other businesses have been adapting their services to operate. Examples of this include as restaurant businesses offering take-out services or companies operating with skeleton staff in offices. With that being said, these businesses should ensure that extra measures are being taken to clean and disinfect areas during this pandemic.
Disinfect Commonly Touched Surfaces
Hands are one of the main culprits when it comes to the spread of infection. Many studies have found that people do not wash their hands for long enough to effectively remove germs and bacteria.  Therefore, while people may be taking stringent measures to practice effective hand washing through soap and water or hand sanitiser, it's still vitally important that commonly touched surfaces are disinfected on a daily basis Commonly touched surfaces include till screens, phones, keyboards and door handles.
Pay attention to high traffic areas
Although, there may be less people entering commercial properties and meetings taking place online; there will still be areas in many commercial properties that will still see people come and go frequently. Therefore, special attention should be given to make sure these areas such as entrance ways are cleaned and disinfected regularly. Retail stores may see particular high footfall currently so extra effort should be made to ensure employee and customer areas are disinfected using the right chemicals.
How Often to Clean and Disinfect
It can be difficult to know how often you should disinfect areas; particularly during a pandemic. When would a full deep clean advised and when is daily cleaning sufficient?
Cleaning of a facility should take place daily whilst during a pandemic it is recommended that cleaning happen twice daily particularly in settings such as healthcare facilities or manufacturing facilities. This means cleaning and disinfecting commonly touched areas that could increase risk of infection transmission.
If cases where someone with suspected or confirmed coronavirus has been in your commercial facility, the CDC advise that a deep clean take place.
What is a Deep Clean?
A deep clean means thorough cleaning and disinfecting of an area including cleaning behind areas and equipment and less commonly touched surfaces to ensure the spread of infection is minimised.  It may also include scrubbing floors and carpets, dusting high ceilings and scrubbing within cupboards. Effective disinfection can be achieved through proper use of the correct chemicals that may vary depending on area and surface.
Expert Commercial Cleaning Services from Jani-King
During these uncertain times, look to Jani-King to help support your business. Whether you are seeking more regular cleans or emergency deep cleaning, we can provide services to businesses to minimise the spread of harmful germs and bacteria to the wider community. Our expert local teams have a wide range of experience in providing cost-effective commercial cleaning services to businesses from all sectors and are trained on all the latest regulations and use the right equipment to ensure your facility is disinfected and healthy for all.