The Rise of Restaurants in Manchester: Make sure your business cleans up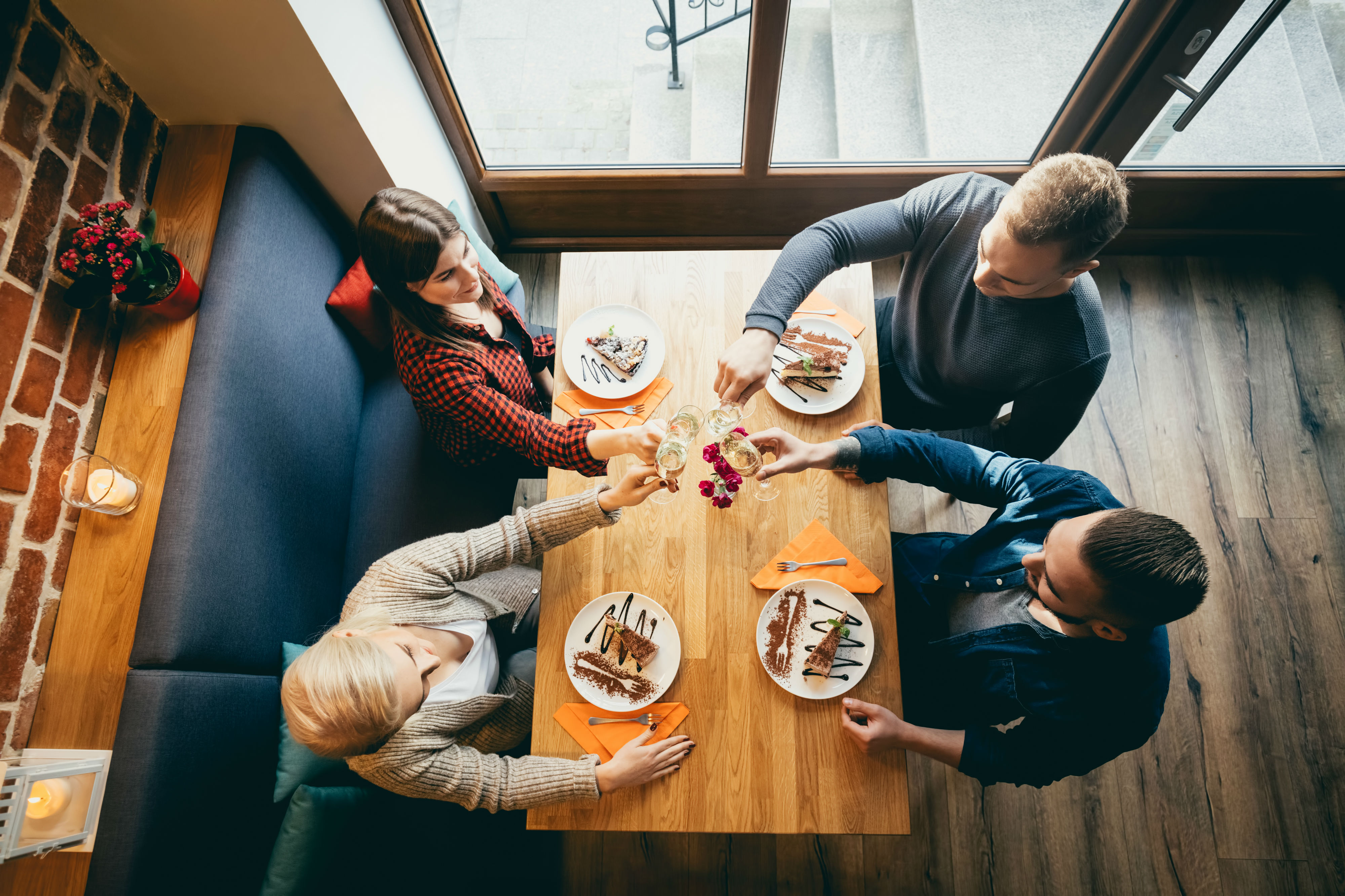 If you're thinking of starting a food business in Manchester, you're in good company. Research by analytics firm CGA shows that Manchester's food and drink scene is the fastest growing in the country. The rate of new food and drink businesses opening in Manchester has increased by 22%, which is three times more than statistics for London. The growth in Manchester's restaurant sector has been attributed to an increase in new residents, business opportunities and tourists.
While business is booming, competition is also growing, so making sure your restaurant or chain stands out is more important than ever. We've come up with some tips to help you gain a competitive advantage in Manchester. Restaurant cleaning, specialist menus and impeccable service all have a part to play in delivering a high-quality customer experience. But what else should restaurant owners do to ensure repeat custom, and long-term financial growth?
Stand out from the crowd
Manchester's restaurant growth has come as a surprise to many people since more than 10% of its restaurants and bars closed in 2018. The current climate makes it difficult for restaurants to succeed so business owners must do everything they can to go that extra mile. What's your restaurant's USP? Maybe you offer a certain style of cooking or you have a signature dish. Perhaps you have quirky decor or a theme that runs throughout your restaurant chain. Avoid trying to offer everything because that makes you easy to forget.
Location, location, location
Choose a highly visible location that suits your target consumers. For example, choose an area like Spinningfields if you are trying to attract a corporate clientele. Eating in has become a preferred alternative to eating out, but that doesn't mean restaurants can't benefit from the trend. The British takeaway has evolved and now even gourmet restaurants offer deliveries to homes and businesses in the locality. In May, Deliveroo announced that it's expanding into areas of Greater Manchester.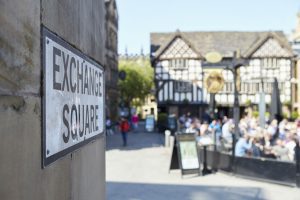 Prioritise restaurant cleanliness
Reviews – both word-of-mouth and online – can make or break a restaurant in Manchester. Restaurant cleaning needs to be undertaken by professionals who understand health and safety regulations. Customers take note of dirty surroundings in the dining area, kitchen and toilets. In fact, 85% of patrons consider the cleanliness of a restaurant to be just as important as the quality of the food they serve.
People rarely return to a restaurant once they've experienced poor cleanliness and any negative reviews they leave will instantly deter prospective customers. A negative reputation can lead to lost business before the customer even steps in the door. They can also lead to unwanted attention, sudden inspections and closures.
Of course, first impressions count, but cleanliness is about more than aesthetics. Busy staff lack the time to dedicate to anything more than superficial cleaning. If you want to deliver first-class cleanliness that meets the exacting hygiene standards of health inspectors, you should outsource cleaning to experienced, specialist restaurant cleaners in Manchester. They will use the right tools and materials to clean the front of house, bathrooms and kitchen areas, including worksurfaces, fridges, storage and tables.
Offer a customised service
Don't take your customers' loyalty for granted. Prioritise a personalised service and take the guesswork out of diners' expectations by visiting tables and asking how they are enjoying their meal. Provide anonymous comment cards as some people are too polite to give any honest negative opinions. Give them a reason to return by providing incentives such as loyalty programs. If customers sign up to newsletters, collect information like birthdays and offer them freebies and other celebration gifts. Invite those who sign up for newsletters to special events and offer occasional discounts.
Outside of the restaurant, maintain an active presence on social media. Engage in conversations and deal with any complaints quickly and graciously. You can use your website or social media platforms to conduct surveys that cover everything from the menu to the ambience. Understanding your customers is the foundation of all marketing so listen to them and keep everything they say in mind.
Bespoke Manchester Restaurant Cleaning
Jani-King is a leading commercial cleaning company but with a truly local presence in Manchester. Our Manchester restaurant cleaners can tailor a cost-effective, bespoke service to your restaurant's needs, whether you own a gastropub chain or high-end bistro.
If you would like to find out more about how Jani-King's Manchester restaurant cleaning services can transform your business, please contact us on 0161 327 1399 or email manchester@janiking.co.uk. We also provide free commercial cleaning quotes tailor-made to your needs.
If you're not ready to speak to us just yet, why not download our free restaurant guide with all the ingredients you need for a successful establishment.