Make the Right Impression with a Dazzling Workplace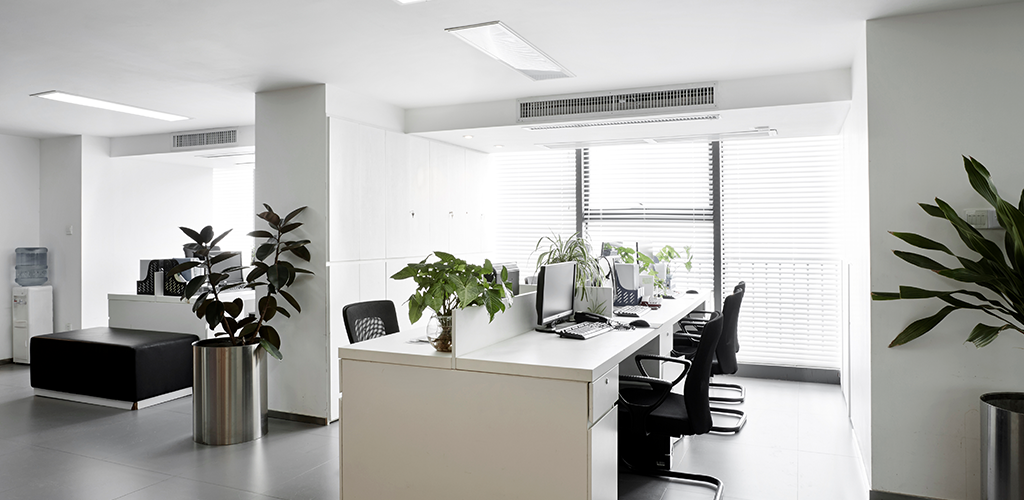 It's not just your employees who interact with your workspace. Visitors to your office may include suppliers, potential and current clients, business partners and prospective employees. Your office space and how it is presented is incredibly important for your business. After choosing the decor to create an impressive office, you must ensure that it is kept clean so it continues to look its best.
Treat your office as a marketing tool
An immaculate workplace can be an excellent marketing tool because your work environment reflects your business image, so first impressions count. If you use your office space for client meetings it is essential that the public spaces are clean, comfortable and user-friendly. The idea is that your guests are comfortable and relaxed in your premises and a clean, welcoming office plays a huge part in achieving that. The outward appearance of your office space could set you apart from other businesses.
Word spreads fast and a negative impression about how hygienic your workplace is could put off potential clients from approaching your company. However, if you take workplace cleanliness seriously then not only will a clean workplace influence what clients think about you, but your own employees will also rate where they work more highly, which can positively impact recruitment and retention of staff.
A Clean and Safe Workplace for your Employees
Office cleaning can help create a healthier and more efficient working environment. Your employees spend at least 40 hours of their week in the workplace, therefore they want to feel at home and as comfortable as possible when they come to work. A clean workplace will lead to happier employees which in turn will help to create a more productive work environment with higher standards displayed. While the office is a marketing tool, your employees set the standard too, so projecting the right image through your office environment and employees is vital for brand success. It's a win-win for all involved. A cleaner environment will also reduce the chance of employee sickness, which will result in a decrease in the number of sick days taken by staff helping to increase productivity.
Choosing the right cleaning regime
To make sure your premises remains spick and span it's important that you have the right cleaning regime in place. The office cleaning experts at Jani King are trained in techniques that reduce the spread of potentially harmful germs, ensure consistency of presentation and that the value of your investment in décor and furniture is maximised by looking after them well.
If you think your premises could use a little love, why not contact our cleaning experts to find out more.