How to Create a Safe Office Environment for Employees
With restrictions easing and no legal requirement to work from home anymore, many of us are preparing to return to the office that we left months ago. Although many employers are turning to hybrid approaches, there is still likely to be increasing numbers of us returning to the office. Due to covid-19, many employees are likely to be feeling anxious about returning, particularly when infections are still rising and, when we have been told to work from home for so long. It's important that we create a safe workspace for our employees and make them confident about taking the next steps to the new normal. Let's look at how you can create a safe office to protect your staff from not just Covid-19 but other illnesses such as the common cold and influenza too.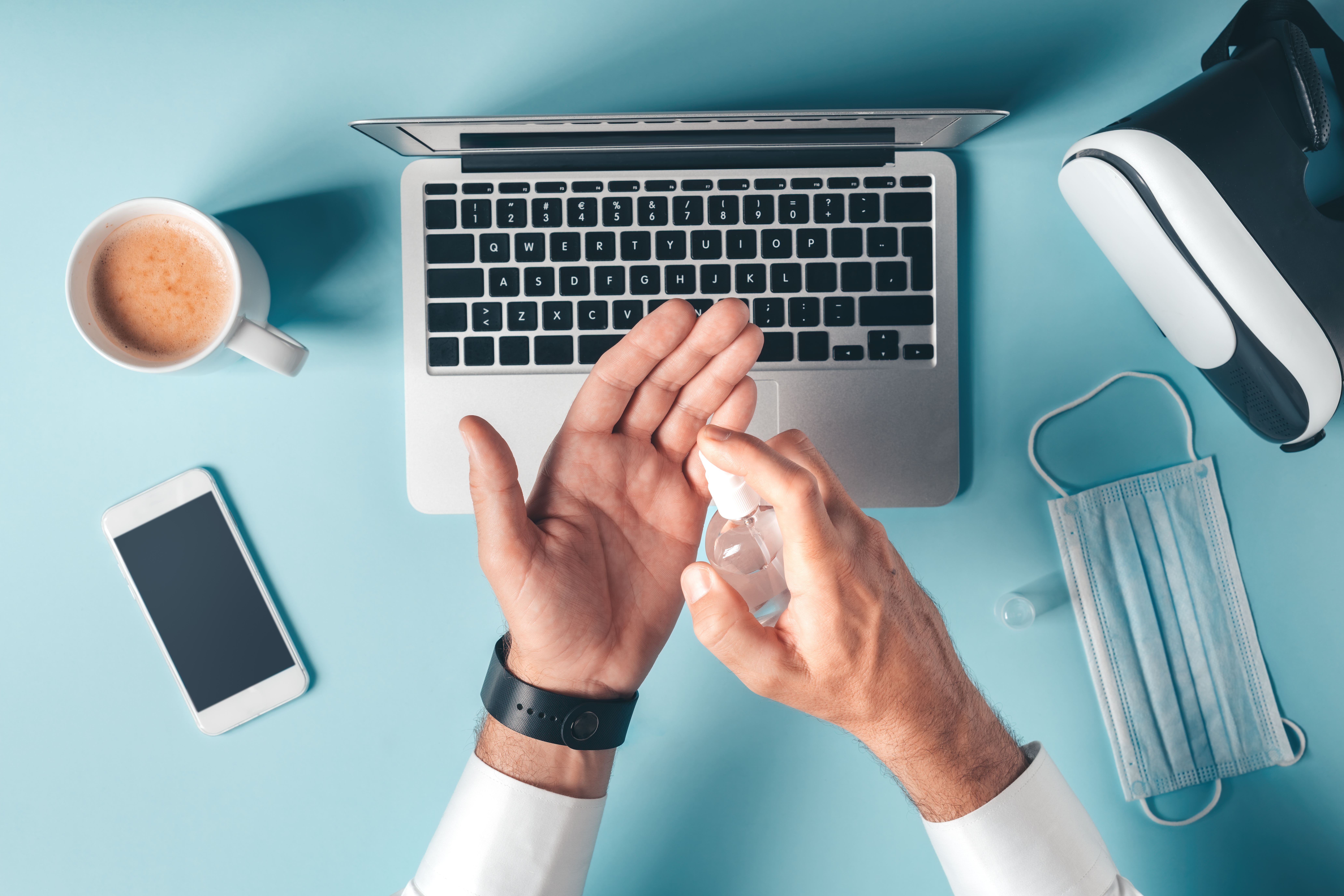 Top Tips to Maximise Office Hygiene & Safety
Begin To Plan
The first thing to do is to create a plan, viruses are a workplace hazard and should be managed as such. By identifying measures to control risk and completing an assessment of potential risks in the workplace, you can make sure that the transition back to the office is a smooth one, and procedures are in place to protect yourself and your colleagues by controlling the spread of Covid and other infections, reducing the overall absence figures of your company.
Put in Place an Employee Wellbeing Programme
It's natural that some or all of your staff are anxious about returning to the office, no matter how familiar the space was before you must appreciate that a lot of this will feel strange and alien to your employees. The pandemic has had a detrimental effect on the mental and physical health of employees. The Office for National Statistics has released a report documenting the social impact that Coronavirus has had on the general public, they have found that 69% of adults are worried about the effect this virus is having on their lives. Before returning to the office, be sure to give your staff a detailed view of how their workspace has been adapted, as well as making them aware of any processes that have been added/changed. For some people, it's the fear of the unknown that contributes most to their anxieties.
In addition to this, the HSE have reported that up to 17.9 million working days in the UK were lost due to work-related stress, depression, or anxiety in the 2019/20 Labour Force Survey. Overall, the rate of work-related stress has increased in recent years. Putting an ongoing employee wellbeing programme should now more than ever be at the forefront of every company's minds. Investing in employee well-being will never be a bad thing, employees should be actively encouraged to share their worries/doubts and any concerns raised should be taken seriously. By actively listening to your staff's worries and acting on them where appropriate is key to reacclimating to office life. You could even arrange counselling support or individual phone check-ins for those that need it. Knowing that support is available will calm many nerves amongst your employees.
Re-Evaluate Your Office Model
Covid-19 has certainly highlighted the benefits and drawbacks of remote working. At the beginning, organisations had very little warning and no time to plan for the transition of remote working. It was all systems go before you could even say … well, go. However, days quickly turned into weeks, and weeks turned into months leading even the most traditional of companies to accept that their employees retained their productivity levels with a relative amount of ease. You must work with your employees to adapt to the new normal and the key is flexibility. According to research by Gartner, employee retention rates have increased by 10% in companies that embrace remote working.
With the hybrid working model making its debut, staff are less likely to want to return to the office full time. They've had a taste of flexibility in the form of easier childcare options, no commute time, a better work-life balance and in many cases, it's resulted in higher productivity. Taking a middle ground approach to ensure your staffs' wellbeing as well as meeting the needs of the business is crucial, due to health and safety guidelines social distancing may prove tricky for companies with limited space. By creating an office rota and splitting your teams into groups you will be able to easily observe social distancing. Having half of your workforce at home one week and in the office the next will allow you to increase the spaces between desks effortlessly without the need for a pricy remodel or upgrading your office. You may even be able to downsize to save on costs.
We would also recommend talking directly to your staff regarding the upcoming changes to the workspace. As an employer, it is your legal duty to consult your staff on health and safety matters. Listening to and talking through any concerns that your employees have will show them that you care and may help staff feel safer returning to work. Be sure to accommodate any reasonable requests and meeting specific needs.
Keeping the Workplace Safe Now & Post-Pandemic
One of the most important things in this transition will be to make sure that everyone is aware of what they need to do to maintain safety. You should provide your team and any potential visitors or contractors with clear guidance on how to reduce any potential risk. This can be done via phone, website, email, or with signage and visual aids. Take extra care to ensure that all guidelines are clear for those who are auditorily or visually impaired. Make sure that staff are aware of any new procedures and of any changes to old ones, giving necessary training to staff will ensure that you all adjust to these new changes with a relative amount of ease.
You can keep your workplace safe by making a few simple changes that can even be permanent:
Minimising Contact
Reviewing entry and exit routes for staff, visitors, and contractors will aid in observing social distancing, as well as coordinating with any other businesses that occupy the building. Although it's not a legal requirement anymore, some employees may still wish to keep their distance so out of respect for them it's best to have the conversation.Make certain that any staff who act as hosts for visitors receive the necessary training. You could even think about staggering start and finishing times to aid in the effort, as well as wedging doors open where appropriate to reduce touchpoints. This obviously excludes fire doors.
Eliminating Potential Spread
By installing additional handwashing and sanitising facilities, you can avoid overcrowding and safeguard employees against potential viruses and bacterial infection. Don't forget to think about where to place hand soap and sanitisers to promote use, stairwells, entrance and exit points, corridors, in meeting rooms and outside washrooms are all good places to start. Take the necessary steps to conduct regular cleaning of surfaces, especially those in communal areas and objects/surfaces that are touched often. You could also request that staff and visitors are wearing a mask or face covering where required unless they are exempt.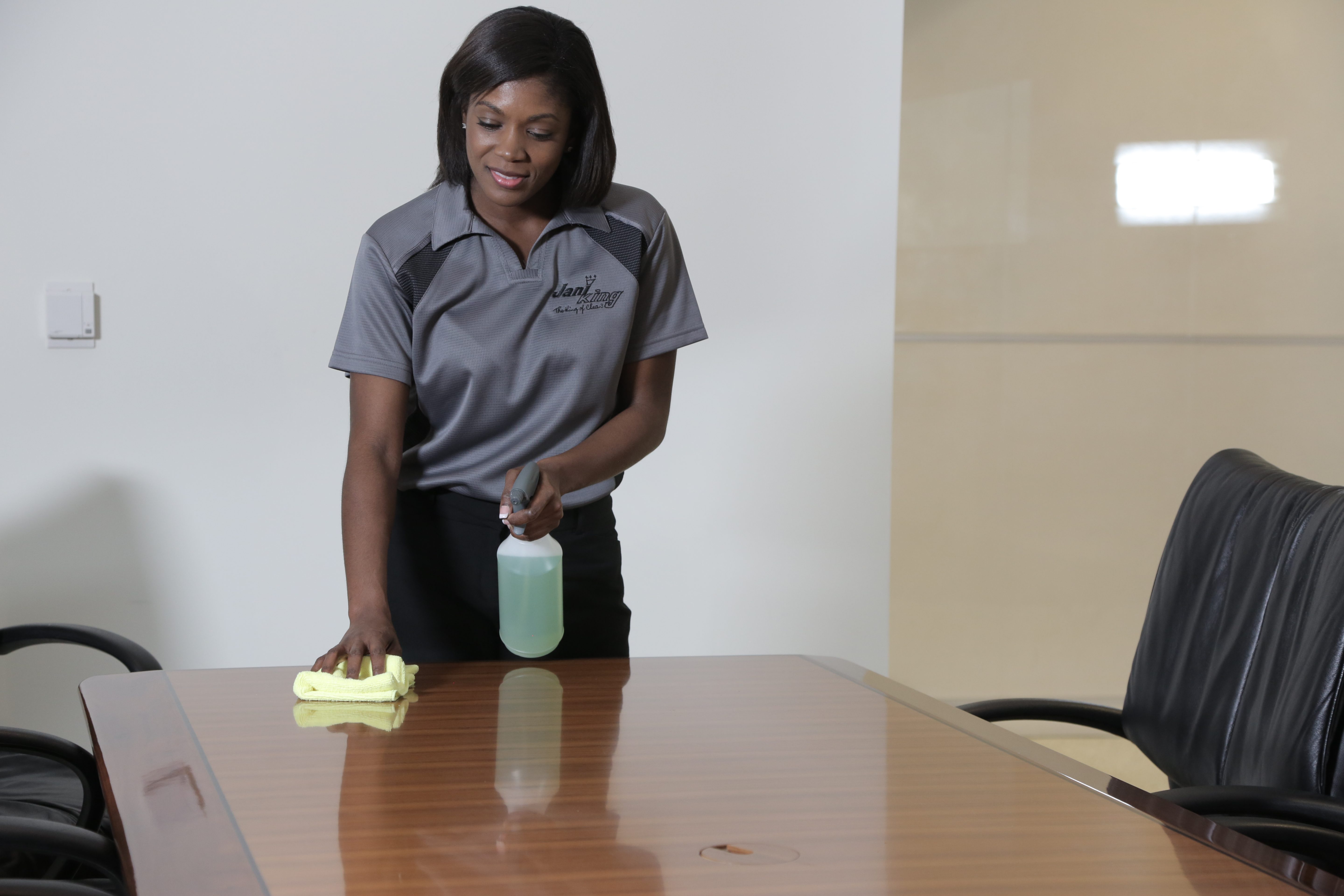 Cleaning Your Workspace
Maintaining hygiene and cleanliness has never been more important in staying safe in the workplace. The transmission of viruses can happen in several ways, so it's important that keeping your workplace safe and clean is a top priority. It may be advisable to review your current cleaning procedures and adapting them for the current situation. Consider deep cleaning your workspace more regularly, a deep clean should consist of a thorough cleaning of everything including cleaning light switches, wiping down and sanitising equipment, appliances, and furniture. Pay close attention to touchpoints; these are areas that you or your colleagues frequently encounter. There may be less people around, but it doesn't mean that people don't come and go as frequently, these areas are the top spots in the office to collect germs. Key areas to keep in mind are doorhandles, light switches, taps, appliances, as well as communal surfaces.
Of course, the answer may be to outsource your cleaning to a commercial cleaning company, this will save time and costs in the long run leaving you free to focus solely on the transition period ahead. Find out how this can benefit you and your business here.
Ventilating Your Indoor Spaces
We all know that good ventilation brings fresh air in, unfortunately, indoor spaces are still infection hotspots. Poor ventilation means that viruses can remain in the air or on surfaces long after the infected person has left. Medical News Today published an article with findings from a study to show how long Covid-19 can survive in the air. The study found that Coronavirus could survive in aerosol form for 3 hours, as the experiment ended after 3 hours, the total amount of time that it survives in the air could be longer. If we can maximise the fresh air supply, any airborne virus will become more diluted, this means that you should fully or partially open windows, doors, and vents to encourage natural ventilation. In addition to this, you should aim to identify any poorly ventilated areas and take the necessary steps to improve fresh air flow. Using a carbon monoxide monitor you can assist in identifying areas with poor ventilation, this is not a measure for checking for Covid but as people naturally exhale Co2 when breathing out a build-up of Co2 will mean that the ventilation can be improved.
Using Jani-King To Keep Your Workspace Safe
During these uncertain times, Jani-King can remove a large portion of worry and stress. We can help to support your business and help provide a Covid safe workspace for you and your employees. We have expert local teams on hand to provide your business with cost-effective professional cleaning services, to keep your establishment clean and safe.
Find out how Jani-King can help you create a safe environment with our commercial cleaning services.