How Exceptional Cleaning of Your Car Showroom Can Boost Sales
The demand for cars is on the rise again since the pandemic, with worldwide care sales growing by 4.5% from 2020 to 2021. Despite this growth, there has been a shift in the type of car consumers are purchasing, with people moving away from new models to second hand cars or electric cars instead. The number of new passenger cars being bought in the UK slumped in 2021, with new passenger car sales being down by 28.7% on pre-pandemic levels.
However, what hasn't changed is the fact a car purchase is one of the largest purchases a person will make in their lifetime, so will likely only purchase a car from a trusted brand that provides exceptional levels of customer experience. So, whether your car dealership sells brand new cars or second-hand cars, now is the time to really stand out against your competitors and the way your car showroom presents itself can truly make or break whether a potential customer will buy from you.
The Importance of Cleaning Your Car Showroom
First impressions are key when it comes to a car showroom, with it reflecting the quality of the vehicles and level of care from team members. Car showrooms often experience high footfall, with people visiting the showroom bringing in dirt and debris that may collect on floors and other surfaces. Not keeping on top of this will not only affect the first impressions your potential customers may have but may also mean that the inside of cars will become dirty with people test driving them after walking across dirty floors.
Car showroom cleans have become even more important since the pandemic to ensure a safe test drive as well as a safe visit. They should be completed on a regular basis, not only to keep it looking in the best condition possible, but to ensure consumer confidence and safety.
What's the Negative Impact of an Unclean Car Dealership?
A dirty, unhygienic car dealership will negatively impact the overall customer experience and may even cause people to do business with your competitors, therefore having a negative impact on your sales. With customers making even quicker decisions about car purchases, the effect of consumers looking elsewhere will be detrimental to your business.
Not only will an unhygienic dealership have an impact on the customer, but it could also negatively affect your employees. Having a dirty, cluttered workspace is likely to reduce the productivity of your team members which will reduce the overall efficiency of your business. It's also important to consider the health of your employees and having an unhygienic workspace could increase the spread of illness amongst team members and result in an increased number of sick days. In a business where sales is everything, having team members off sick will lead to reduced car sales.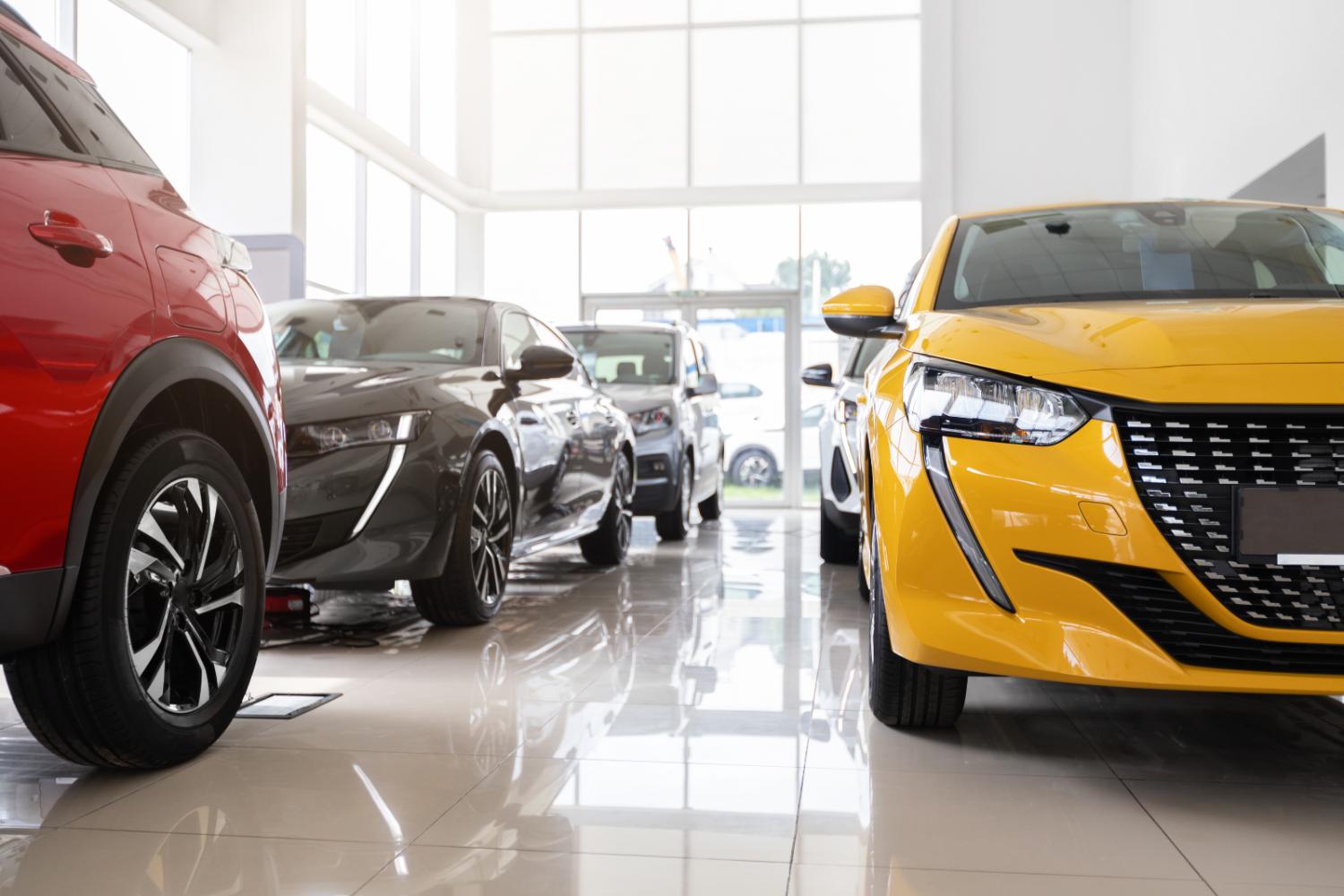 How Does Cleaning Reflect Your Brand Image?
Brand image is becoming increasingly important in the car sales industry, particularly as consumers have more choice and with the increase in online car sales. A clean car dealership can have a positive impact on your company's brand image and will help you to remain competitive in the ever-expanding market.
In the eyes of a customer, a clean and hygienic environment reflects quality products and services no matter what industry you are in. Customers are likely to judge your dealership based on how welcome or comfortable it makes them feel, so you shouldn't let a dirty, cluttered car showroom turn potential customers away.
What Areas of Your Car Showroom Should You be Cleaning?
Sparkling clean floors are an absolute must for any car showroom and any clutter distracting potential buyers is a big no-no. You should also focus your cleaning efforts on other areas of your car showroom such as:
Windows – your showroom frontage should be regularly cleaned for smudge and streak-free viewing of your cars.
Sales desks – sales desks should be kept free of clutter and regularly cleaned between visitors to help minimise the spread of infection.
Customer waiting areas – having a comfortable and clean seating area is an important aspect to consider when managing your car showroom, as after all, your customers are likely to spend some time there between talking to your sales team. Don't forget to make sure all drinks and coffee stations are well cleaned and stocked with an adequate number of beverages as this can enhance the experience.
Workshops – the workshops should also be factored into your cleaning schedule to ensure that your team can efficiently and effectively get on with the job in hand.
Offices – ensuring all office spaces are clean and tidy will help to improve productivity amongst the team whilst also minimising the spread of infection and illnesses.
Walls – ensure walls are kept scuff free and are regularly touched up with paint.
Toilets – it's important that your toilets are not forgotten about! Although your visitors may not be visiting the washroom regularly, they should still be included in your regular cleans. After all, a negative washroom experience could negatively alter your customers perception of your business.
As well as keeping your showroom clean, there are several other steps you can take to maximise your car showroom experience which includes creating a pleasant odour, using spotlights on cars, implementing interactive technology and giving a warm welcome to all guests. Having all this in place as well as your regular cleaning schedule will help to keep your potential customers happy and engaged and ultimately boost sales.
Detailed Car Showroom Cleaning with Jani-King
If you are looking to get your car showroom in top condition, why not speak to one of the professionals? At Jani-King, our team of highly experienced car showroom cleaners have the know-how to ensure a sparkling clean every time.  With coverage across the UK, our local commercial cleaners provide a reliable and flexible cleaning service that is tailored to the needs of your business.
To find out more about our car showroom cleaning services, get in touch with our friendly team today.