Common Yet Surprising Everyday Places That Bacteria Resides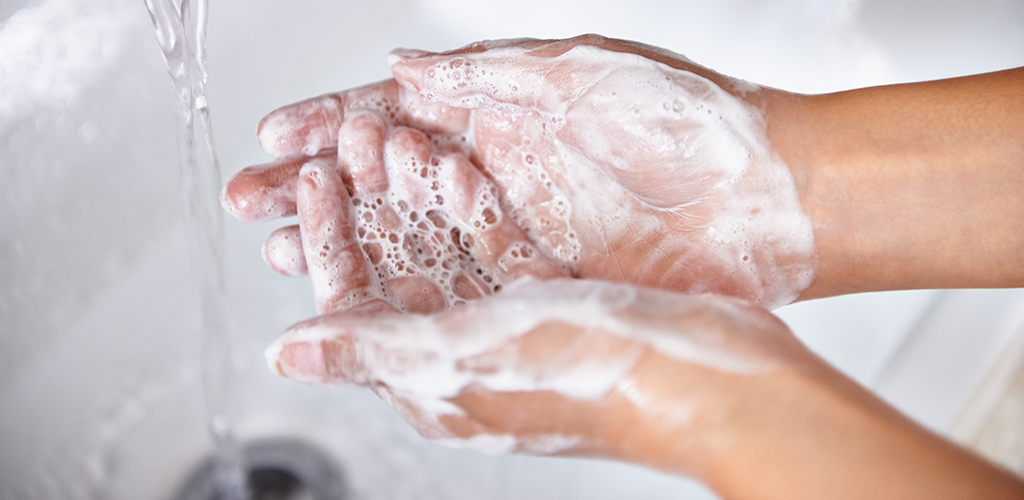 Avoiding the build up of bacteria
When it comes to cleanliness in the workplace, there are the obvious areas that need extra attention. Toilet bowls, kitchen surfaces and carpets are all common, high traffic areas that most cleaners will be asked to spend time on to prevent the spread of germs. However, there are several everyday items and areas in a workplace that unexpectedly can harbour the most bacteria and, if neglected, could lead to staff sickness and loss of work hours.
Soap dispensers
Who would have thought that the soap that we're cleaning our hands with could actually be making us sick! Many bathrooms use refillable soap dispensers which can easily become contaminated if they aren't thoroughly cleaned, inside and out regularly.
Computer keyboards
Research suggests that the average keyboard has approximately 200 times more bacteria than a toilet seat. For those who work with a computer, the keyboard is an item that we are in direct contact with for the majority of our working day. However, very few people prioritise cleaning their computer keyboard or mouse. Think about it, you eat, drink, sneeze, cough and breathe germs at your desk and all over your keyboards every day and bacteria from hands are transferred onto the keyboard and vice versa, meaning that without regular cleansing the keyboard is a breeding ground for all sorts of nasties that can be harmful to your health.
Light switches
A place often forgotten, but one that multiple people will come into contact with over the course of a week or even a day. A recent study suggested that light switches could have up to 217 bacteria per square inch. You should make sure that cleaning the light switches is park of your office buildings cleaning regime.
Telephones
Like keyboards, office phones are in constant use and can harbour bacteria, particularly if multiple people are using them throughout the day. Think of the proximity of mouths and faces on handsets and sticky fingers on keypads! Just the thought of it makes you realise why it is so important to make sure that phones are cleaned properly.
Bathroom towels
Damp towels provide an ideal environment for bacteria to breed. Using bathroom towels more than three times can lead the growth of germs, which can become a potential risk to your health if the bacteria is then transferred to your body. Disposable paper towels can alleviate that issue but aren't particularly eco-friendly, but there are additional, more effective options worth considering.
Leave the cleaning to the experts
Jani-King's team of cleaning experts provide a thorough cleaning service to ensure that even these commonly neglected areas are kept spotless and that workplace sickness rates are reduced, helping to increase staff productivity. For a carefully designed cleaning programme specifically tailored to your business needs, contact Jani-King today.