Are your cleaners prioritising the most commonly touched item in the building?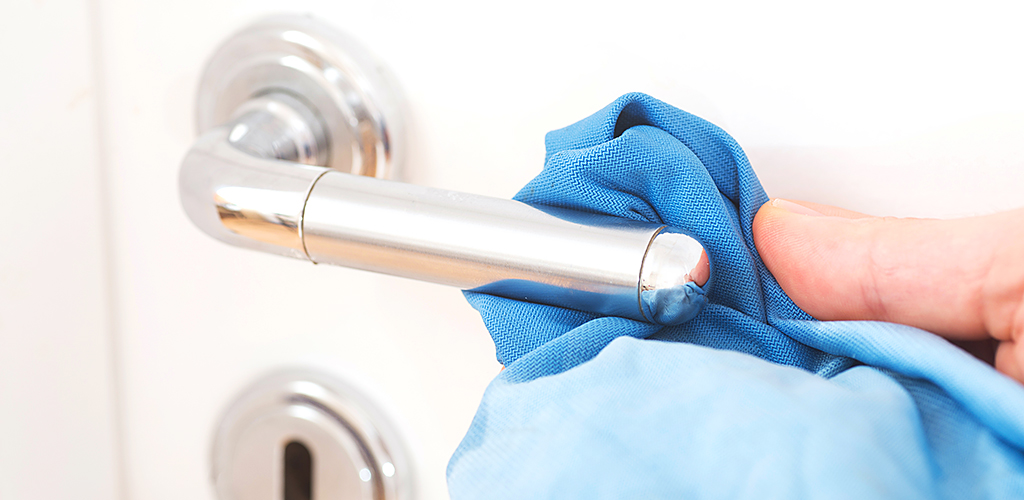 When cleaning is carried out in any workspace or office area, objects that are often prioritised include toilets, bins, telephones or keyboards, as these are perceived to receive the most physical contact throughout the day. So, you might be surprised to find out that some of the most commonly touched items in your building are often neglected – doors!
Prevent bacteria build up
Doors must be touched every time someone comes in and out of a building or from one office to another, to open or close them. Not only are they frequently used items, but they are most frequently used by multiple people in a workspace. Your employees may have their own telephones, keyboards and bins, but every single person will touch the front door at some point throughout their day.
Quite often, fingerprints won't show up on doors, however dirt will still collect there – particularly around the door handle (hands go straight to this area and so it's a great place for dirt and germs to collect).
As one of the highest touched objects, doors will be especially prone to the build-up of bacteria, which could lead to the spread of viruses to everyone who encounters the area. Therefore, cleaning doors and door handles must be included as a priority in your workplace commercial cleaning regime. Failure to do this could lead to cross contamination and increase the risk of illness for staff and visitors on your premises. This means it is important that the area is disinfected and an antibacterial product is applied to kill the germs rather than just removing surface dirt.
Maintaining a clean workspace
A clean workplace is incredibly important for any business for a number of different reasons. Maintaining a healthy environment will help keep your team healthy and motivated, as well as giving the right impression to potential customers and visitors to your premises. Make sure that your building supports your brand image in a positive way. Jani-King provides a thorough, reliable cleaning service to ensure all areas of your workspace are given the required attention. To find out more about how our services could benefit you and your business, contact us today.