10 Benefits of Hiring a Professional Cleaning Company
Whether you run a small-scale independent business or you're in charge of a restaurant chain with multi-site locations across the country, a clean workplace is vital in ensuring that people are healthy, productive and confidence amongst employees and customers is high. Before the pandemic, 68% of employees accepted that they would inevitably fall victim to the germs and viruses being passed around the office. This cost the British economy 16.2 billion each year. In the week ending 17 July 2021, it was estimated that around 1 in 75 people in the UK were infected with Coronavirus even as restrictions have started to relax. It's clear that navigating life after the pandemic will continue to pose challenges and, with this in mind we must ensure that we continue to take the relevant hygiene precautions to protect people from getting ill from covid-19 and other infections.
Corporate cleaning solutions can help your business achieve a safe workplace, but why choose a professional cleaning company?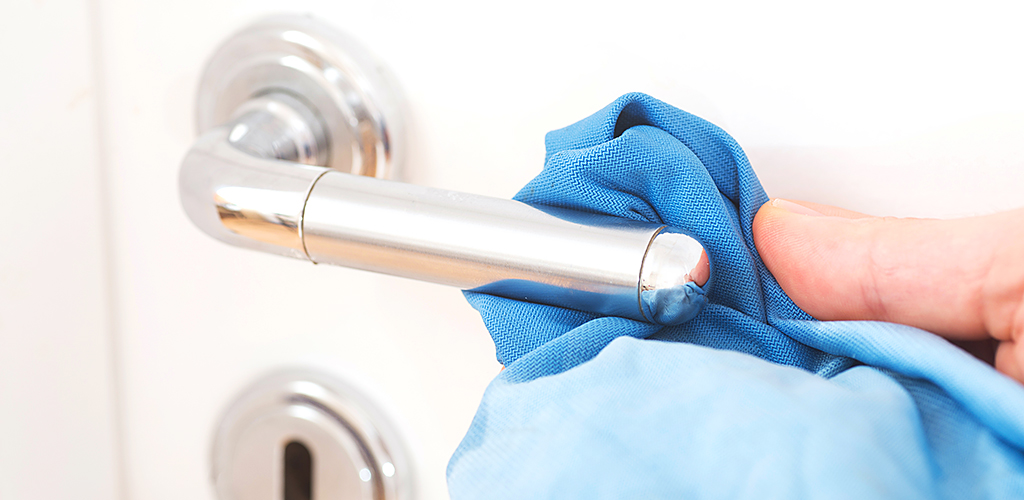 Your Employees Will Be More Productive
A messy or unclean workplace can make you feel stressed, tired, and unmotivated. As humans, our brains are extremely complex; we can retain and hold onto so much information – yet the tiniest of things can throw you off. How many times have you been at your desk surrounded by clutter or in a commercial kitchen and things are not in their normal place? It's the same room as usual, but somehow voices seem louder, tensions are rising, you can feel the stress getting to you and for the life of you can't seem to remember where you put that all important file. A key component of workplace productivity is employee motivation, lost motivation means that quality and speed of work will inevitably suffer. However, it's been proven that a clean and tidy working environment helps keep stress to a minimum, improves concentration, and boosts productivity and engagement.
Reduced Sick Days
One major drain on employee productivity is sickness. On average, each employee takes around 6 sick days per year. And with good reason; shared spaces such as an office are prone to the spread of germs and bacteria, and it can become a domino effect:
An employee is ill, they've touched doorknobs, the printer, the kettle and pretty much everything in-between and now, germs can be easily transmitted between objects and other people.  And that's not the worst of it, sickness can be passed between family members which means more time off is needed, especially when children are involved. Not only that, for many of us taking a sick day can be extremely stressful and we all know that stress contributes to ill health further. Frequent cleaning and keeping on top of sanitising can help to reduce sickness and lost workdays, keeping your employees healthy and ready to take on their daily tasks.
Save Time & Costs
You may be worried about the cost of a commercial cleaning contract, but another great benefit of hiring professional cleaning company is that as a form of outsourcing, it will save you valuable time and money. In the same way that a business owner knows that hiring an accountant for taxes is usually the best option, passing the reigns to a dedicated commercial cleaning company who are efficient, skilled, and knowledgeable will save you and your staff precious time instead of cleaning or organising cleaners. Not only that, you, and I both know that different furnishings and surfaces require different cleaning procedure and equipment. Experienced cleaners have the knowledge and tool kit required to take care of individual stains and dirt, getting just anyone to clean your office may lead to damaged surfaces, more stains, or ruined furniture. Spending money to make money is by no means a new concept, but by hiring contract cleaning services you can save so much more than money. You can save precious time that allows you to really focus on your business.
In addition to this, if you were to take care of your cleaning needs in-house, the costs involved may be more than you think. You need more than people to clean your facility, you would need to pay for chemicals, cleaning supplies, and equipment as well as restocking these items. You would also be required to pay for any needed equipment repairs which can carry a hefty price tag. Learn more about the potential costs of cleaning equipment and materials. Not only that, if you're thinking of hiring an internal team, you would also have to pay for liability insurance, insurance for every member of your cleaning team, and monetary benefits such as paid sick days and holiday pay. Most commercial cleaning companies purchase supplies in bulk, resulting in discounts from suppliers allowing your cleaner to pass those savings onto you in the form of a lower contract cost. In addition to this, a professional cleaning company can provide a higher quality clean due to their knowledge and experience all of which can save you time and money in the long run.
Thorough Cleaning & Attention To Detail
Just how clean is your establishment? Sure, you might think that your station is spotless, but did you know that Coronavirus can potentially live on hard surfaces (such as stainless steel or plastic) for up to 72 hours? It can also live on cardboard for up to 24 hours.  This means that many surfaces in your business should be cleaned daily and used in parallel to other hygiene measures to keep people safe. Surfaces and items that may be neglected include keycode scanners by the main entrance, doorknobs and even light switches in washrooms. It's so easy to forget these little things and let them slide, but with commercial cleaners it's their job to scrub every inch of the workspace making sure that no stone (or desk) is left unturned.
Your Premises Will Last Longer
By taking care of your workspace, it's guaranteed to last that much longer and look great for a very long time. hair, dust, and dirt can cause expensive or irreparable damage to printers and computers, making them less efficient. Not to mention, office floors are super important to keep clean – flooring is extremely expensive to replace! Investing in corporate cleaning solutions can help to keep your expensive office assets in tip top condition.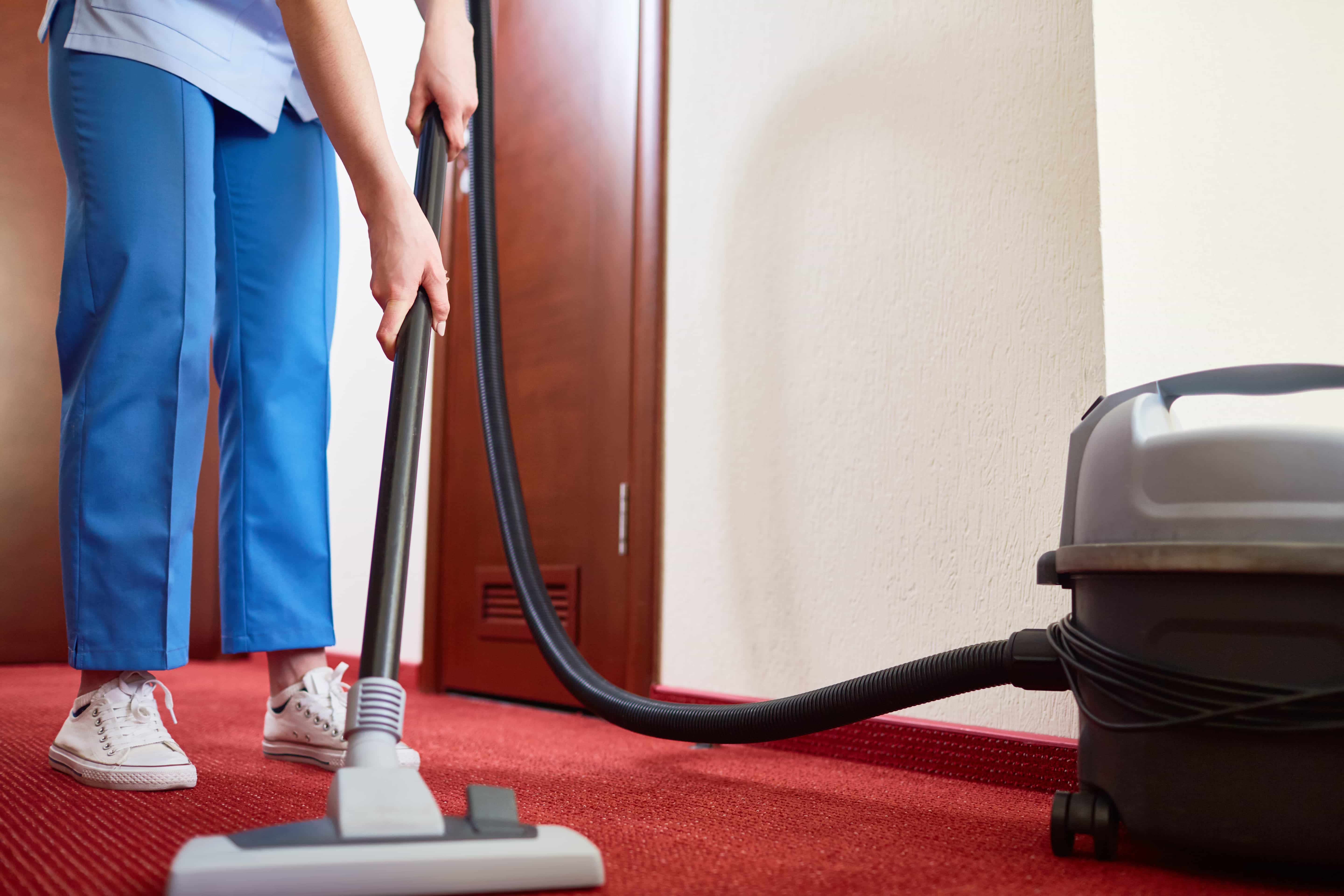 Increased Employee & Customer Satisfaction
It's no secret that first impressions count, and often you only get one chance to make a great first impression. The cleanliness of your facility says a lot about your priorities as a company, if you have a well-ordered, uncluttered working space the environment will feel inviting and hospitable which is detrimental in winning new clients to your business. Not only that, as we mentioned earlier, a clean working environment improves employee morale. Happy, motivated employees means greater efficiency.
Ability To Clean Multiple Locations
And with all those satisfied customers and employees you're going to need multiple locations, right? By taking on a commercial cleaning contract, they can coordinate with you and make sure that every single one of your workspaces are gleaming in no time leaving you free to concentrate on more important aspects of your business.
Lower The Risk Of Pest Infestations
Some workplace pests are harder to detect… until it's too late. Your workforce may be conscientious when it comes to cleaning up after lunch time but one way or another food particles will inadvertently get left behind; run of the mill pests will certainly see this as an open invitation to move into your workspace! Unsightly pests are not only bad for business but they're expensive to treat, which is why prevention is better than cure. Regular cleaning ensures that you don't end up with any unwanted visitors as well as removing dust and potential allergens, making your workplace safe for everyone.
Improve Air Quality
According to the Environmental Protection Agency (EPA) indoor pollution can be up to 5 times worse than outdoor pollution. Air-borne contaminants such as dirt, allergens, and dust all build up over time which leads to a decrease in air quality. These contaminants don't just linger in the air, they are heavily present in soft furnishings such as rugs, upholstered furniture, and curtains, as well as blinds and air ducts. In addition to this, it may even be your cleaning products that are polluting your indoor air. Harsh cleaning solutions can pollute the air for hours after use. By working with a commercial cleaning company that utilises green cleaning methods you can be safe in the knowledge that you won't be breathing in hazardous chemicals. An experience cleaning company are equipped with the tools and the knowledge to tackle harmful contaminants and ingrained dust and dirt ensuring fresh, high quality indoor air.
Increased Peace of Mind by Partnering with Jani-King
In summary, by hiring a professional cleaning company like Jani-King you can be safe in the knowledge that your workspace is being cleaned and maintained in the safest and healthiest way possible, giving you a happier, more productive workforce and saving you time and money. Reap the benefits of using a commercial cleaning company for your business by contacting Jani-King today.